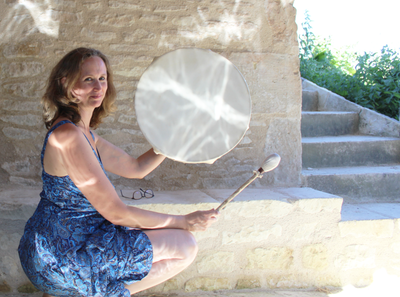 For 6 years I have been organising women's circles, supporting women as they travel their path of healing. Creating sacred spaces for deep transformation and meaningful connection.
After spending 9 years in a buddhist centre, I have a very strong connection to my spirituality and have learned the art of raising my vibration and the vibration of those around me.
Through raising my vibration I have become an experienced manifestor and over the past 6 years I have gone from owning nothing and wondering who I really was, to having my own family, home and easily earning my financial stability. Now the next step is opening up to help more women and put my knowledge to good use.
I am a fully trained
belief coding facilitator
and offer 1 to 1 sessions to support women that are ready for change by identifying and transforming their limiting beliefs, and thus their lives.
I am also a reiki practitioner and use the vibration of my Shamanic drum to help release past trauma and blocks with the help of energy and vibration.
I am committed to helping you reconnect with your many facets of your sacred feminine and fully recognize yourself.
So you truly feel that you are the creator and manifestor of your own life.
To help you release your sacred, free & authentic woman, who emanates the power of her heart and radiates her light into the world.